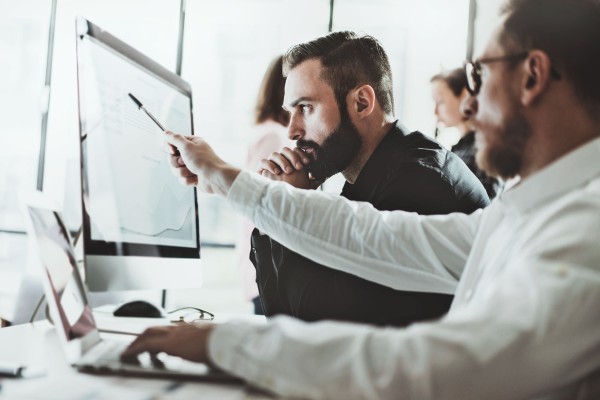 Do you want to guarantee and optimize the quality and efficiency of your business processes?
ISO 9001 Certification
Optimise your quality processes via an ISO 9001 audit
An ISO 9001 audit shows whether or not your processes and services are of a high quality. Then, if you attain ISO 9001 certification, the standard challenges you to continually improve. When carrying out an ISO 9001 audit for your organisation, DEKRA's experts focus on your organisation's specific quality processes. This ensures that your ISO 9001 certification is tailored specifically to your organisation.
One of the most important characteristics of ISO 9001 is its risk-based approach. ISO-9001-certified organisations recognise opportunities, flag potential hazards, derive appropriate control measures from these opportunities and hazards and then evaluate the effectiveness of their control measures. This optimises your quality management systems and the corresponding processes: regardless of the size of your organisation, its focus or the sector or industry in which it operates.
Ensuring consistent quality with certification of your quality management system
Reliable quality management in accordance with DIN EN ISO 9001 ensures consistently high product or service quality - regardless of the size, industry and orientation of your company.
With the support of our experts, you can prove the effectiveness of your optimized processes and benefit from international competitive advantages.
Your ISO 9001 certification at a glance
Considered to be the origin of all quality standards, the universal ISO 9001 standard ensures consistently high product or service quality and thus forms the basis for effective quality management. A systematic approach to quality management within the organization is especially important in order to meet the dynamic demands of global competition.
We guide you safely through the entire certification process reviewing the status quo of your quality management system in seven steps. Our auditors draw on many years of interdisciplinary experience enabling them to address each unique situation individually. After all, DIN EN ISO 9001 is applicable across all industries - from healthcare to construction companies.
Information and preliminary audit (optional)




Information meeting (by telephone or in person), on-site project discussion and preparation for certification including document review

On-site certification




Readiness analysis with assessment and review of the management system description, review of documented processes and optional post-audit (review of corrective actions)

Audit report and evaluation




Documentation of the audit and evaluation of the management system

Certificate and seal




After successful completion, you will receive your certificate and the DEKRA test seal (with a maximum term of three years)

First surveillance audit




A surveillance audit of the practical implementation is conducted every twelve months

Second surveillance audit




Repeated auditing of the practical implementation of the management system

Recertification




Three years after initial certification, steps 2 to 6 are repeated for the recertification audit
Your reliable and neutral partner for ISO 9001 certification
Our auditors have many years of cross-industry experience in the certification of management systems.

Stand out from your competitors and strengthen your market strategies through successful certification with our recognized DEKRA seal.

Take advantage of our more than 200 accreditations worldwide and combinable services to achieve maximum benefit.
You can rely on DEKRA to help you with all your audit and certification needs. Our auditors have many years of experience in the certification of management systems.
Distinguish from competitors
Stand out from your competitors and strengthen your market strategies with successful certification, represented by our recognized DEKRA seal of approval.
Globally, we are authorised to issue more than 200 types of accreditation and our services can be combined to maximise the benefits for you.
Get in touch with a ISO 9001 expert
Would you like to know how a DEKRA audit takes your organization to a higher level? We are happy to help you! Fill in the form below to get in touch with an ISO 9001 expert to discuss the process and aks questions about the audit.
Tarkastuspäällikkö Anssi Rissanen
DEKRA Industrial Oy
Nuutisarankatu 17
33900 Tampere
S 053 SFS-EN ISO/IEC 17021-1
DEKRA Finas -infomation: https://www.finas.fi/toimijat/Sivut/default.aspx#k=dekra